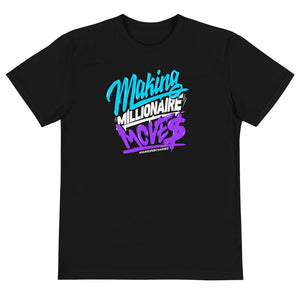 If you're waiting for the right time to make a move, you're standing in the wrong spot. "Making Millionaire Moves" will lead to success when you stop waiting and start taking action. Make a statement in this t-shirt and make your dreams become a reality.
100% organic ring-spun cotton
Unisex fit
Crew neck
*U.S. customers should order a size up as the EU sizes for this supplier correspond to a smaller size in the US market. Product measurements may vary by up to 2" (5mm).